About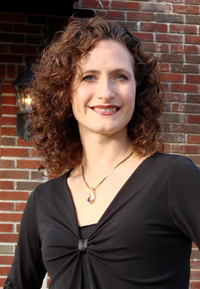 End Anxiety. Build Your Faith. Reach Your Potential.
Founder & Speaker at Built to Win Coaching,  Gina Parris, is internationally sought-after for her insights on ending performance anxiety and stress. She has encouraged tens of thousands of people through radio and television appearances as well as live events and private coaching. She works with individuals, couples, and organizations to reach their full potential, joyfully.
Gina has been a motivator in the field of personal development for over twenty years. She began studying, applying and teaching on high performance issues as a teenager while she was named to "Who's Who Among American High School Students." (1984,1985) When she was not speaking or training as a competitive athlete, she was honing her sales skills at a specialty menswear boutique where she was a top performer.
After finishing high school and attending Northwest University in Kirkland, WA, she became a licensed minister, and continued her quest to empower people around the globe. She has delivered hundreds of messages to enthusiastic audiences in the USA and abroad.
During those years, Gina also had opportunities to continue in business and sales, representing designer retailers with accounts in Germany and later the USA.
After the birth of her four children, she decided to work from home, so she became an online stock trader, managing her own accounts. She quickly realized that a "mental mastery" program was imperative to successful trading, just as in sports or sales.
With that, Gina found herself coming full circle, back to the arena of success motivation, or more specifically – High Performance Coaching. She wrote the popular book,  The Athlete's Edge, which helps competitors overcome sports anxiety. Then she applied everything she knew about Winning to help couples overcome anxiety at home in their marriage.
Gina is also a practitioner of the energy therapy known as Emotional Freedom Technique. She teaches and coaches regularly on practical ways to play victoriously, whether your game is athletic, financial or personal.
As a speaker and as a coach, Gina's trademarks are her sense of humor, her high energy level, and her passion for results. These are all are fueled by her unwavering belief in her clients and their Creator.
Gina is available for group workshops, keynote addresses, and one- on- one coaching commitments.
Phone: 931.461.7836
Or by email: Gina@GinaParris.com