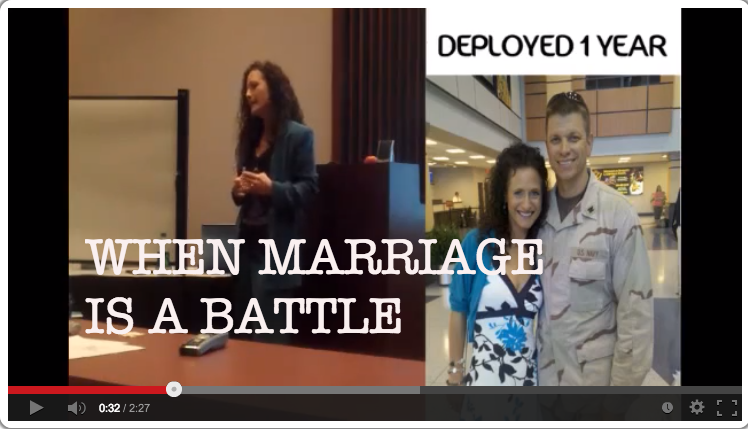 Sometimes the toughest battle you need to win is the battle for your marriage. I'm convinced there is an enemy that would love nothing more than to see every covenant of love destroyed.
I sometimes share about the stress we experienced post-war, but you don't need a war in the desert to feel like you're tired of fighting at home. Please be encouraged today. There is a supernatural hope and forgiveness that can give way to restoration in your house.  I believe with you.
Here's a very short video. If I can encourage you or your group to fight for your marriage, than I'm available for you. I can share a faith-based message, or a purely secular one.
I believe in you!
-Gina
{ 1 comment }