Speaking
Master Your Inner Game and THRIVE Under Any Pressure 
with Performance Coach & Speaker:
Gina Parris
"Gina Parris is the Queen of Peak Performance…"  -The Huffington Post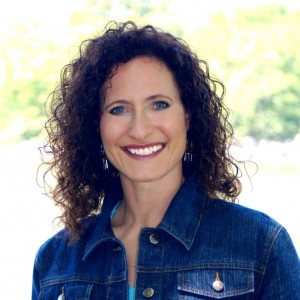 "If you love to win and hate to lose (at anything,) then I understand you and your competitive soul.  I've been blessed to help thousands of people throughout the last 25 years to reach their God-given potential. I know you can thrive under any pressure, and I have a unique set of tools to empower you do that.
I'll help you win your game and love your life!
Whether you'd like a workshop on your campus, or private coaching from your own home, we can work together to take you to the next level."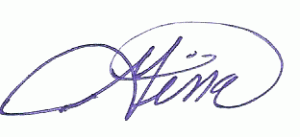 Phone: (615) 435-9630
Gina@GinaParris.com
Text WINNER to 33444  for instant access to free videos & 30 page action guide: 5 Keys to Winning Under Pressure
"Whether speaking for the most intimate retreat or the largest team gathering, Gina has what it takes to command an audience, touch them deeply and deliver life changing concepts in ways they remember and use. She did a great job at our event."


-Dr. Mollie Marti, author of Walking with Justice

 and CEO of Community Resiliency Project
 "I have learned a ton from Gina Parris about how to help athletes play great.

Many times I have sought her advice with a variety of issues.   She is a wonderful student and teacher of the mental game and I hold her work in the highest regard.  I hope you have the opportunity to work with her."

-Dr. Tom Hanson author of Play Big and  Heads Up Baseball – Playing the Game One Pitch at at Time
"Thanks to Gina, I am still playing the sport I love. I was at the bottom, struggling, and searching for hope. It finally came. It was Gina. She completely changed my game physically and mentally. I am a different player today because of her tools and techniques. For Anyone needing help like I was- Gina is your coach. I have a professional baseball career today because of the mental changes and adjustments we made in our sessions. They say that baseball is 90% mental and 10% physical. You don't really understand what that means until you are scratching and clawing your way from the bottom like I was. Gina can and will help you! Thank you Gina! I owe everything to you."

-Will Locante – Arizona Diamondbacks
"After hearing Gina's talk, I finally understood what was different on the occasions when I fumbled the football. That was super helpful!

 I'm especially grateful for the transformation after my injury.

After the surgery, I could barely envision catching a kickoff punt without hearing the "pop" of my ankle, and feeling the pain that had ended my previous season. I was almost dreading heading back to the field.

Gina's mindset techniques totally cleared that painful memory. She helped me heal quickly and completely and I was better than before when I got back out there.  It felt so great!"

-Adam Anderson,  former All-American running back, Whitworth University-Spokane, WA
 "While playing in college, I called Gina in a bit of a slump and when I hung up, I felt so good I struck out 11 of the 14 hitters I faced – in front of lots of pro scouts!

She is still the first person I call when I need a mental boost.

She helped me stay relaxed about the draft since it's so crazy anyway and she helped me have confidence off the field too.

When it comes to the mental game, I recommend Gina Parris. She doesn't do anything gimmicky, she totally cares about your success and she's really easy to talk to."

David Hess -Baltimore Orioles Organization
"Even though I 've had a glaring hole in my game through most of my career, my mom has helped me overcome the anxiety of poor performance & play near my peak in crucial moments.

Without a doubt, those mindset skills helped me get drafted and have the chance to live out that dream.

She is actually the first person I recommend to friends or younger players when their game starts to struggle, because I know her techniques work."

Jordan Parris,  – Colorado Rockies Organization
Specializing in:  Sports Anxiety, Performance Anxiety, "Yips," Stress, Goal Achievement, Injury Recovery,  Energy Psychology, Relationships, Happiness
I love tweaking my messages to fit your desired outcomes. We can work together before I come out to deliver exactly the results you need. 
Some of my most requested topics are below:
 5 KEYS TO WINNING UNDER PRESSURE
 This high-energy, interactive program equips competitors to thrive under    pressure – both on and off the field.  Your team will internalize answers to the following questions, and we can focus on any single part, for your specific goals:
Spell Out Your Vision – How can you see the invisible so you can do the impossible?
Clarify Your Action Steps – How do you take the right actions for your peak performance and your world class life?
Optimize Your Environment – How can you make success inevitable in ways you've never dreamed?
Raise Your Skill Set – You're probably just 1 skill away from dramatic victory – do you know which skill?
Eliminate Your Internal Conflicts – What causes sports-anxiety, (or work anxiety) and how do you overcome it, quickly- every time? How can you perform post-injury or post set-back to be better than before?
Length:
Literally 45 minutes to 2 days
Who it's for:
Athletic Teams, Sales Teams, Professionals in a high stress careers
Whether you're looking for a team-building retreat, or a 1 day event with your own guided follow-up, let's work together to make it happen.
    WINNING AT ROMANCE – A COMPETITOR'S GUIDE TO BUILDING LOVE  THAT LASTS
  Whether you're a competitor at heart or just married to one, the odds are against your    relationship success.  This program is adaptable for groups of primarily women, men or couples.  Using Keys you already understand from winning in public, we help you master your most intimate relationship for greater happiness and fulfillment.
Drawing from my experience of being married for 25 + years and using insights from my training as a strategic interventionist, we create an experience that changes lives.
Who it's for: professional sports teams, military groups, fight clubs, or adaptable for church groups.
Length –  45 minutes to 2 days.
"Gina is absolutely the best, most charismatic speaker I have ever heard. The strategies she shares have equipped me to dream big and never quit. I heartily recommend her programs." – Christine Fry, screenwriter and producer, Hollywood, CA
"Gina is one of the most inspiring speakers I've ever heard. I started listening to her when I was in college, and still recognize the impact her words have had on my life. I especially love that she lives what she teaches." -Rachel Buttig, Founder – East St. Louis Dream Center, St. Louis, MO
"Gina put on a great program. She communicated well with our audience and afterwards was surrounded by members wanting to thank her and get more information. I heartily recommend her to any planners who desire to empower their organizations."John Rickman – Tullahoma noon Rotary program coordinator, TN
"Gina is a dynamic communicator who really knows how to connect with her audience. Many of our women said that her message was truly life-changing."– Marie Cox, former president- Protestant Women Of the Chapel , Bitburg, Germany
Motivational Guest Speaker
Emcee, and Expert Interviewer
Peak Performance Coach
Relationship Specialist
Email:
Phone: (615) 435-9630